Cummins Dealer in Tucumcari, NM
John's Truck Service Inc. has proudly been the number one destination for diesel truck service and engine repair in Tucumcari, NM since 1976. Serving the entire Quay County, NM region, we're your premier Cummins truck engine, CAT and Detroit Diesel dealer. From minor repairs to major upgrades and beyond, we're here to serve your truck to the fullest.
Your Local Diesel Experts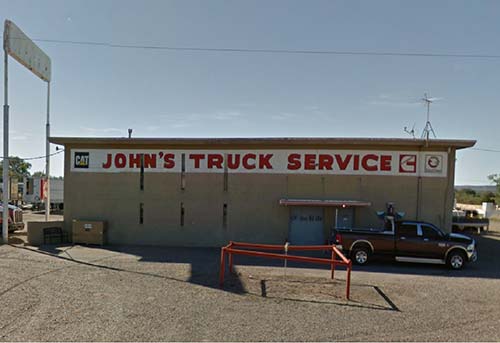 Owning a diesel vehicle means having an auto you can rely on for superior performance, powerful capabilities and unbeatable longevity. But, in order to reap these benefits and more from your investment in diesel, you'll need to ensure it's being serviced by a professional who truly understands the needs of a diesel engine. At John's Truck Service Inc., we're all about everything diesel and have the capabilities to provide your diesel truck with an unparalleled degree of service. From engine repair for your truck or RV, to helping you find the right diesel truck parts in Tucumari, Quay, San Jon, Newkirk, and Quay County, NM, we're proud of our reputation as a go-to resource for excellence in diesel service and truck and RV parts.
The cornerstone of our shop's capabilities involves diesel repair in Tucumcari, NM. Whether it's routine maintenance you seek or you're dealing with a debilitating engine issue that's hampering your truck's performance, we're on the case! Our refined understanding of diesel fuel systems enables our Cummins dealers to provide restorative results that get your truck back up and running to its fullest. Moreover, we're also able to service your vehicle's powertrain to a superior degree. Come to us for diagnostics, assessment, superior service and peace of mind—we promise you and your vehicle all of these things for as long as you own it. Take a look at why diesel truck owners immediately choose John's Truck Service Inc. for service and Cummins engine repairs: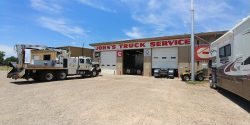 We're a full-service Cummins, CAT and Detroit Diesel Dealer!
Our business is in superior standing with the Better Business Bureau (BBB).
We're members of the National Federation of Independent Business (NFIB).
Our team has more than 4 decades of hands-on experience and talent.
We're happy to provide you with a free estimate on services.
Get Diesel Service Today
If your diesel truck needs service or you're looking for answers about its performance, get in touch with us today. We're happy to provide you with a free estimate on service.
Contact us
Areas Served
Providing diesel engine diagnostics, Cummins engine parts, and repairs to the residents of: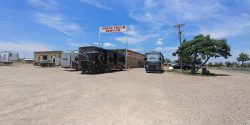 Tucumcari, NM
Santa Rosa, NM
San Jon, NM
Nara Visa, NM
Quay, NM
Glenrio, NM
Newkirk, NM
Grady, NM
Dalhart, TX
Quay County, NM
and the surrounding areas.