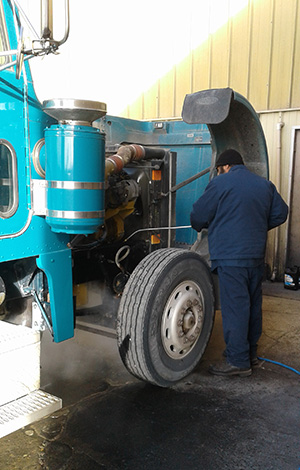 To ensure your diesel engine is giving you the very best functionality and performance at all times, it's imperative to trust any maintenance or repairs to a professional familiar with diesel engines. At John's Truck Service Inc., we specialize in working with Cummins, CAT and Detroit Diesel engines, giving us a depth of capabilities when it comes to servicing your unique vehicle.
Preventative maintenance
Going through the motions of preventative maintenance is the very best thing you can do for your engine. Preventative maintenance will keep your engine chugging along smoother and without costly setbacks, while also extending the overall life of your vehicle. Unfortunately, not everyone has the time or expertise to deliver proper maintenance to their diesel engine, which is why we're here to help.
We can provide you with all of the preventative services you need. From changing filters to tightening your belts and beyond. We'll ensure all of your critical diesel engine parts in Quay County, NM are getting the attention they need to function flawlessly.
Repairs
Is your diesel engine giving you trouble or functioning at a level that's below your expectations of it? Bring it on in to our shop to get a superior level of service that will result in a fully-functional engine. We can tackle simple issues like misfires and loose throttle linkages, as well as major driveline problems, no-starts or sensor malfunctions. Even if you're sure of the nature of your problem, our experienced techs will help get to the bottom of it.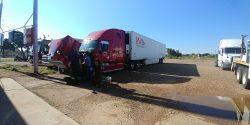 Parts
If you're looking for a reliable supplier of diesel parts, look no further! We have access to a vast array of Cummins engine parts in Quay County, NM and can supply you with the exact part you need to resolve a problem in your vehicle.
For more information about any of our service capabilities, to schedule an appointment for service or to request information about a part or component, get in touch with us today by calling 575-461-2085.